[ad_1]

Phone Tracker Pro
The next gorgeous resource from Codineer Digital is Phone Tracker Pro, which allows you to track players using their phone number. You can set whether only an approximate radius or an exact blip should be displayed, whether the location is updated live or only at a certain interval, and much more. But the best thing is: Phone Tracker Pro works with ESX… but also without! Phone Tracker Pro should be compatible with any phone resource that uses MySQL and Identifier.
Features
Tablet
Tracking the phone number works with the help of a beautiful in-game tablet.
Radius
You can display an approximate radius instead of an exact blip, and you can configure the size of the radius.
Exact Blip
You can display an exact blip.
Delayed Update
You can also update the blip at a certain interval instead of live.
Live Update
You can have your blip updated in real time.
Route
You can have a route set to the phone's location that will update automatically.
ESX/Non ESX
You can use Phone Tracker Pro with or without ESX.
Job Restrictions
You can limit the use of the tracking tablet to certain jobs.
Job Blacklist
You can create a blacklist of jobs whose players should not be trackable.
Supervisor/Bypass Codes
You can enable that player who has one of the configurable supervisor codes can also track people on the blacklist.
Item
You can set players to require a specific in-game item to use the tracking tablet.
Permission
You can set that only players can use tracking if they have a certain permission.
Command
You can configure a command to open the tracking tablet.
Hotkey
You can configure a command to open the tracking tablet.
Requirements
Configuration
The configuration of Phone Tracker Pro is super simple. Just upload the resource to your server and enter your transaction ID into the config for verification purposes and adjust everything in the config according to your preferences.
Framework Integration
Phone Tracker Pro is a standalone resource and does not require a framework. Also, Phone Tracker Pro should be compatible with almost any framework and resource,
Support
We have also put a lot of effort into Phone Tracker Pro to provide you with the most perfect resource possible. However, if there are any questions or problems, you can always contact us and we will help you as soon as possible.
Feedback
Since we have put a lot of effort into Phone Tracker Pro, we would be very grateful to hear your feedback.
Download & Payment
You can buy Phone Tracker Pro on our Tebex Store for 9.95€ + Fees.
Media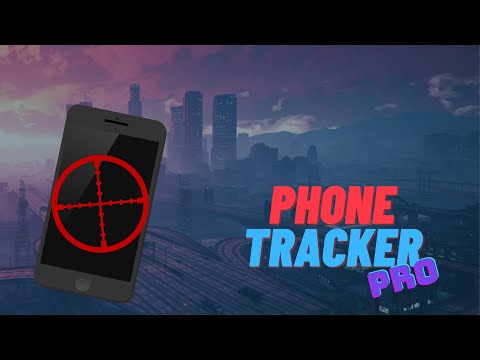 [ad_2]

Original source: https://forum.cfx.re/t/esx-non-esx-the-ultimate-phone-tracker-highly-customizable-phone-tracker-pro/2069803